Sayer McShane is a fantastic blues-based rock band. Their live show features hot guitar, grooving drums, powerful vocals, engaging humor and raw showmanship. Two women never made rockin' the house look this easy and sound so natural. Think Janis Joplin, Heart & Bonnie Raitt mixed with Motown soul and rockin' blues.
Kristin Sayer – Guitar, Bass, Lead Vocals
Carolyn McShane – Drums, Keyboard, Vocals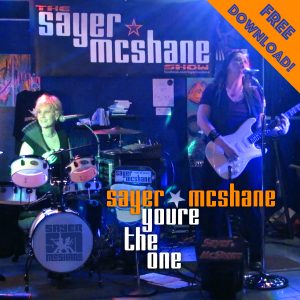 Sign up for our newsletter and get a free Sayer McShane download! Our weekly email will keep you up to date with all the latest info on our busy concert schedule, new merchandise, Youtube videos, facebook show pics and much more!